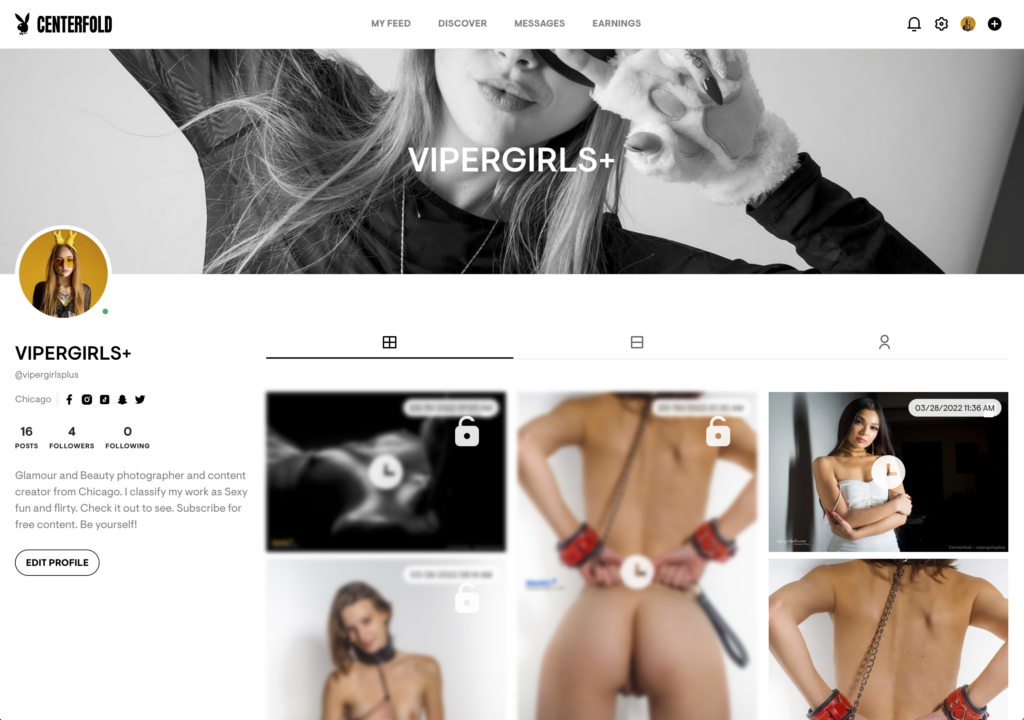 Centerfold.com/vipergirlsplus is a new platform for visual creators. We here at ViperGirls+ are proud to announce we are now content creator contributors to the Playboy Centerfold platform. While we still will post our content here at vipergirlsplus.com as well as our patreon page here PATREON, we will now post what i like to call FREEVIEW images as well as paid posts and a subscription base with full explicit nudity we will not be posting anywhere else.
Our explicit 18+ nude ViperGirls+ content will now be hosted in our subscription tier at centerfold.com. Join today as we have added a 20% discount for new subscriptions.
You can join for free and see many FREEVIEW posts including, topless, implied and nude content. If you enjoy seeing 18+ nude content, I would consider joining the subscription tier.
Subscribe to centerfold.com thru this referral link. JOIN CENTERFOLD HERE Then search for VIPERGIRLS+ and Follow us.